The Best Kitchen Appliance Deals to Shop on Black Friday 2018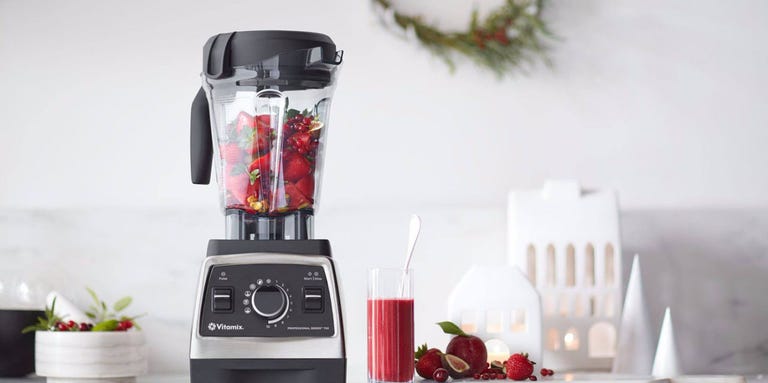 We may earn a commission for purchases made through our links.
Whether you're gifting for foodies or updating your home kitchen or bar, there's no better time to make a kitchen appliance purchase than during Black Friday. All major retailers offer massive discounts on cookware, countertop appliances, and kitchen gadgets, including cutting-edge coffee makers, microwave ovens, air fryers, juicers, wine appliances, food processors, slow cookers, spiralizers, and stand mixers.
Last year, we saw revolutionary growth in kitchen appliances that make cooking healthy at home easier, more affordable, and more streamlined than ever before. For example, this year, we've seen air fryers become much more common in homes as a healthier alternative to deep fryers.
Spiralizers have become another hot item for healthy and gluten-free households, creating competition between more traditional pasta makers and veggies and plant-based flours as they replace traditional wheat- and gluten-based pasta.
Juicers, food processors, and high-powered blenders are also hot Black Friday items, and this year is no different. Some of the quietest, sleekest, and most efficient juicers have recently hit the market, and Black Friday is the time to buy.
Wine appliances such as aerators, wine refrigerators, and automatic dispensing systems are also hot items to look out for during this day of sales. Many of the best offerings on the market will be available for significantly less, so if you're gifting for wine lovers this season, we think these deals will help quench their thirst.
Our curated list of Black Friday deals includes the hottest products that'll be on sale from major retailers such as Target, Best Buy, Amazon, and many more. Scan our list below, then get ready to dig in to the sales — we hope you're hungry!
Stock up on kitchen and dining appliances, tools, and cookware during Amazon's site-wide Black Friday Deals Week through Nov. 24 to snag early Black Friday deals, and be sure to check back on Black Friday and Cyber Monday for more irresistible Deal of the Day bargains.
See the full list of Amazon's Black Friday deals here.
Black Friday sales start Thursday, Nov. 23 at 6 p.m. in stores and all day online. Check out some killer pre-Black Friday sales below:
See more of our favorite picks from Walmart's Black Friday deals here.
Get a sneak peak at doorbuster sales here before you shop Black Friday online starting Weds. Nov 22. Shop in stores on Wednesday, Nov. 22 and Thurs. Nov 23. Hours vary by store.
See more of our favorite picks from Macy's Black Friday deals here.
Please note that the Black Friday deals below will be active Nov. 23–25.
See more favorite picks from Best Buy's Black Friday deals here.
Black Friday deals start Nov. 24 at 9 a.m. ET and end Nov. 27 at 1 a.m. ET. During this time, you'll save on women's, men's, kids, beauty, and home departments, plus you can get an extra 20% off select sale items.
See more favorite picks from Nordstrom's Black Friday deals here.
Please note that for doorbuster sales, doors open Thurs. Nov. 23 at 2 p.m. The online deals below are valid through Nov. 24.
See more great deals from JCPenney's Black Friday sale here.
Enjoy week-long Black Friday sales, including 20% off Sodastream Power & Flavors, through Nov. 27, $50 off select Shark products through Dec. 24, and up to $100 savings on iRobot Floor Care products through Dec 2.
See the full list of Bed Bath & Beyond's Black Friday deals here.
Enjoy up to 80% off on kitchen appliances during the Black Friday Blowout through Nov. 29.
See the full list of Wayfair's Black Friday deals here.
Save up to 75% on Black Friday Specials.
See the full list of Sur la Table's Black Friday deals here.
Enjoy super savings on cookware, cutlery, electronics, and much more!
See the full list of Williams Sonoma's Black Friday deals here.
Note: From Monday, Nov. 20, to Saturday, Nov. 25, Kohl's is offering shoppers the opportunity to give joy and get joy by receiving $15 Kohl's Cash for every $50 spent on everything in store or online.
See the full list of Kohl's Black Friday deals here.
Other Killer Site-Wide Steals and Deals
Crate & Barrel: Save 15% off full-price items and save big on kitchen brands including All Clad, DeLonghi, Calphalon, KitchenAid, Vitamix, and more at crateandbarrel.com.
Home Depot: Save up to 40% on major kitchen appliance special buys — like French door refrigerators, over-the-range microwaves, and dishwashers — at homedepot.com.
Pottery Barn: Get 20% off dinnerware, glassware, bar and wine accessories, and kitchen accessories during the Wine & Dine Event at potterybarn.com.
Cratejoy: Subscription boxes are the gifts that keep on giving! Cratejoy has selected over 100 subscription boxes to push on Black Friday and Cyber Monday that'll have unique promo codes up to 50% off visible on-site once live at cratejoy.com.
Hurom: Receive 30% off all purchases 11/23–11/27. Hurom will also have a "doorbuster" event where the first 50 people to check out on 11/23 will receive 50% off instead of 30%. Check out their best-selling new Hurom HZ Slow Juicer and more at hurom.com.
Follow MeticStores.com on Facebook and Pinterest for all the latest products, so you can find the item that's perfect for you (at the right price)!